"I am finding the course deeply moving. I really appreciate you reaching out, EVERYONE IN THE WORLD should do this course."
- Aisling J., Ireland


"I have taken two courses now from Don at the Wildcraft Forest and look forward to taking more. Don's knowledge and expertise is mind blowing, the courses are full of wonderful and exciting concepts and hands on learning. I thoroughly enjoyed my experience and Don's passion for the Forest and all that it engulfs is a magical experience in itself! Thanks Don for putting your heart and soul into these courses it truly shows as you relay the information. See you at the next course."
 - Kathy S., Canada
You can start the course anytime.
We also connect in a private FB group and monthly webinars.
Course Curriculum



At the Wildcraft Forest School we offer skills, insights and inspiration for creating good stewardship and positive change in the world. We engage our participants in transformative education that includes wild dynamics, personal empowerment, responsibility and co-mentorship. Our courses integrate experiential learning and ancient wisdom within the context of wildcrafting.
You can sign up for the course anytime and begin to access the:
Weekly Lecture & Video
Weekly Wild Tasks
Access to Online Community
Access to Monthly Webinar Calls
Don Elzer is the founder of the Wildcraft Forest School and has been a long time environmental activist and pioneer in "regenerative stewardship".
He is recognized as being a leader in explaining how sentience is found in nature. Don is a Master Wildcrafter and Yasei Shinrin Yoku therapist; he is a field biosemiotician and a Rewilding Coach; a trained Biofield Therapist and practices different forms of Shamanic healing.
Background: In 1980 Don Elzer experienced the first of a series of awakenings which would place him on the path that he is on today. Previously he had a diverse career in business and the humanities but his first awakening would move him deep into the Canadian Rockies on a vision quest that would last for two years.
Don had connected with both his ancestors and the sentient energies that exist in the remote wilderness. This life changing period moved him into the realm of the creative arts, and environmental and social activism all steeped in nature. Don Elzer would emerge as a planner within Canada's First Nations Treaty Process; as a consultant seeking to help rural and remote communities and as a specialist helping to plan the next generation of ecotourism and habitat protection in British Columbia and beyond.
Twenty years ago after subsequent vision quests he would emerge as a teacher of nature and in particular rewilding; his unique form of teaching wild intuition would lead to the development of the Wildcraft Forest School which now delivers unique programs into over 20 countries.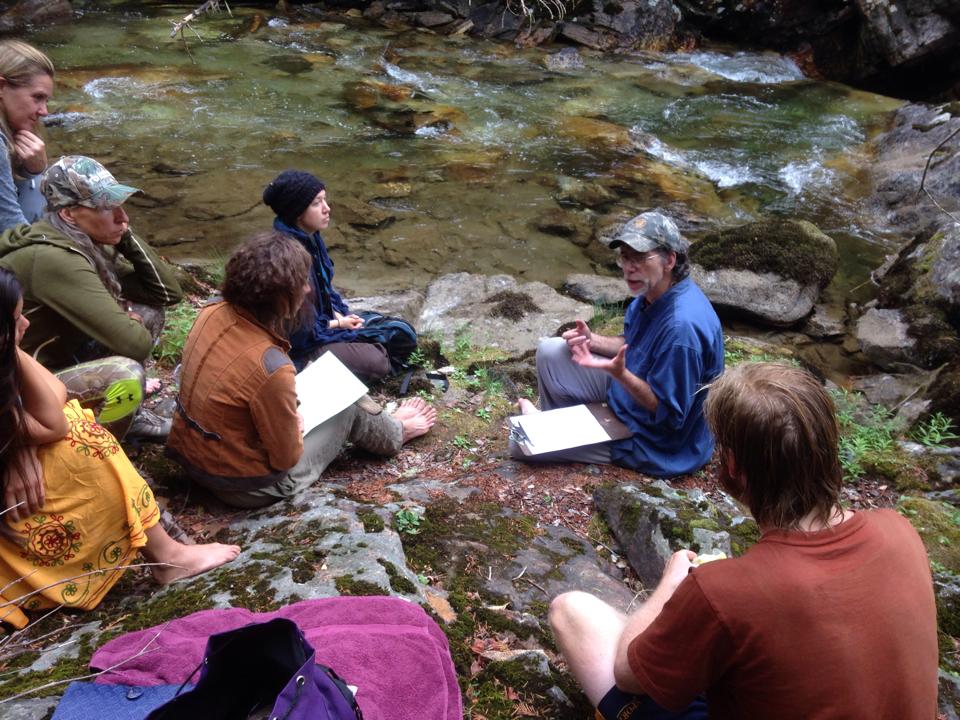 "The entire time I was learning at the Wildcraft Forest from Don, I was constantly blown away at how each bit of information and each exercise RESONATED at such a high level with me. It gave words and practical application to what my soul had been searching for and slowly and clumsily discovering over time. Not just that, but the program literally taught me a step by step course that I could provide to my own clients. All those people who had been asking how they could connect deeper were now going to receive from me a STRUCTURED program!
 - Tara B